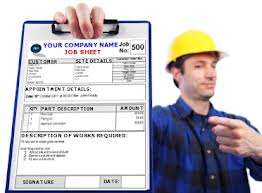 Did you know that if an employee on the National Average Wage (£27,200 in 2011) who is paid overtime at Time and a Half exaggerates their weekly overtime claim by just one hour a week this could cost you nearly £1,200 per annum.
The actual administration of timesheets can in itself be time consuming for example: bringing employees in to the depot or branch to collect their daily paperwork and then return it (e.g. work sheets or delivery schedules), involves time and effort - as does the processing of the paperwork after that. Most companies have no way of knowing where their employees are at any time and whether they have done what they were asked to do when they were supposed to do it. Therefore managing the jobs employees perform can be costly and inefficient.
Many managers are responsible for checking the accuracy of timesheets and approving them before they are sent to the payroll department. This can be a difficult and time consuming task.
In this economic climate, customers are demanding more for less, they expect; enhanced service levels, their costs driven down and then ability to validate both cost and service levels. So there is a pressure to juggle between proactive and reactive works whilst maximizing efficiency. With tough competition, clients are demanding innovative solutions particularly in bids and tenders for new business.
As an employer, you are demanding more output, but regulations are making this increasingly difficult and with you field based staff as the face of your company it is now vital that you can validate and manage overtime, validate business mileage claims, validate time on site and most importantly validate arrival and departure times.
So to retain existing customers and gain new contracts you need to demonstrate and validate service levels, for example, arrival time, times spent on site, number of service visits etc. This is turn will demonstrate innovation, giving a competitive edge when bidding for new business.
The key is to invest in a system that will create automated timesheets for working hours, this will record time spent at defined locations, sites and zones. It will inform management of arrival and departure times at chosen addresses and be able to analyse key performance indicators between different employees.
Through auditing information provided by this system, a business will be able to identify key changes required to improve the workforce productivity and efficiently plan and allocate work according to live and historical information. Reducing operational costs will increase margins, allowing you to be more competitive.
Time sheets are key in so many areas of your business, is it time you invested in a software solution to combat all these issues?
Find out more. Download our Product Brochure: Turn Your Mobile Device Into A Productivity Tool.