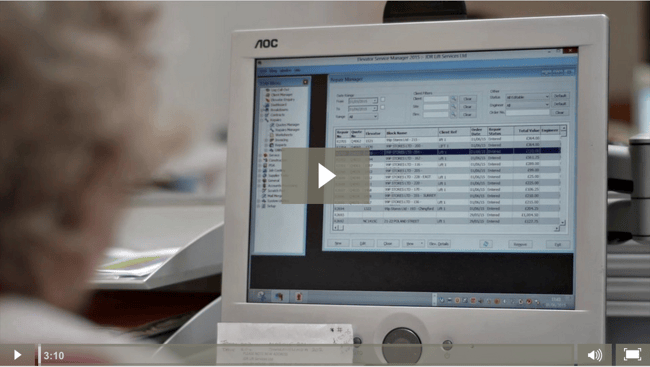 JDR are an independent lift contractor what we have been working with over the past six months on improving their mobile workforce managament procedures – this video is a testimonial from them on our products and how Romex has helped improved his business.
John Ralph, managing director explains how after 13 years of building the business they have enough contracts to maintain their own workforce and have increased their portfolio to 800 lift units in and around London.
They trialled Romex for a month and having established that the product covered all the aspects they required they signed a permanent contract. This was a simple transfer via the application and Romex uploaded their sites were to the system – JDR did not have to do any data inputting. Romex then provided a day's training to go through all the different aspects of the system. Within a few days all sites were geo fenced and they have the ability to tell a customer when and where an engineer is on site. The system allows JDR to demonstrate how long the engineer is on site and evidence it, if required.
One of the key aspects JDR have found most useful is that the system is people centric and they have a view of each engineers' movements. John emphasised that it has been really easy to use and reports generated very quickly. From a Health & Safety point of view it has been most useful, proving that engineers are safe and being able to validate time spent at the site is important for both JDR and their clients – particularly on multi lift sites.
In the event of a breakdown, they are easily able to locate an additional engineer. The Romex system has helped JDR improve their cost efficiency, improvement in time keeping, speed of jobs and response to jobs.
For JDR Lifts the savings generated from the Romex system far out weight the cost of implementation.