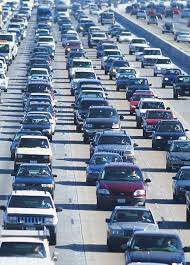 What is interesting working with our clients is discovering how after even a short space of time our mobile apps has made a difference to not only the efficiency of their working practices but also enables them to be Health & Safety compliant, validate their service levels and benefit financially.
Two case studies I will feature in this blog are Amalgamated Lifts and LAPA Security. In discussion with John Brand, Finance Director for Amalgamated Lifts I was keen to understand the company and how Romex was helping. John said: "We have a strongly skilled mobile workforce of which 40% have been with our company for more than 10 years. They are dedicated to customer satisfaction; providing full, open and honest communication, solutions and quick, real time report information. However, we have been using a somewhat dated vehicle telematics system. A system that required the installation of expensive hardware and did not give us the ability to monitor our engineers once they stepped out of their vehicles."
He continued: "We have to have a monitoring system in place as it is imperative that we know where all our engineers are at all times. Given the nature of our industry it is vital to monitor staff for Health and Safety compliance. It's a dangerous profession working in lift shafts and we need to know if, for example, a person hasn't moved location for an hour. With our previous system whilst we knew they were on site, once they left their vehicle they were not traceable. My initial concerns were that I would lose some of the information that I was receiving from my old system, for example, driver behaviour. In fact, I now have all this and more and the transition was really smooth."
LAPA Security, another client, provides a number of manned guarding services to individuals across London and the UK. These services include vacant property 24 hour protection, key holding/alarm response, street patrols, retail security and security for schools, front of house/reception and concierge and porters security for events and functions, close protection and building site security.
Through a recent evaluation of one of their busiest sectors – vacant property service they had been looking for a way to ensure the best service is delivered to their clients and that it can be validated. A lot of the time their client is not on site at the same time as their guards, so it was vital to install a system whereby full service could be demonstrated via technology as well as providing validation.
Eddie Richardson, their Operations Director commented: "We were in need of a real time solution rather than a historical system to validate attendance – otherwise we are dealing with a problem after it had occurred rather than proactively as it happened. It is very important to us to demonstrate how proactive we are and give our customers a service they could rely on and trust. It also ensures that we look after the well-being of our officers and can locate them if they run into any trouble."
LAPA Canine & Security realised that they needed to implement a technology solution to provide a solution to these issues. They considered a telematics solution but due to the fact that most of their employees are on foot realised this was not suitable as they are generally vehicle based systems.
These two businesses Amalgamated Lifts routinely upgrade 50 lifts, maintain approx. 2000 lifts and complete a number of major modernisation projects each year and LAPA security have demonstrated how important it is to have up to date systems to maintain an effective business. John Brand continued: "It gives our customers a peace of mind to know where a member of our staff is at all times with the ability to identify who they are, monitor their location and how long the job takes. The ability to validate the time spent on site by our engineers is a great benefit to our customers, we weren't able to do this with our previous system."
Eddie Richardson added that as well as enhancing service levels for existing clients, LAPA have found that by demonstrating their use of this system they have won additional contracts- validation is key in their industry and has enabled a distinct advantage over their competitors. The system has afforded financial benefits too. The real time management means they don't have to issue credits and are able to validate to clients in real time which in turn makes invoicing simpler. Through the monitoring of the hours of work and paying accordingly the management of over-time and payments has been simplified.
With so many benefits you have to ask – why wouldn't a company implement this system?
Want to find out more? Download the Case Studies here.