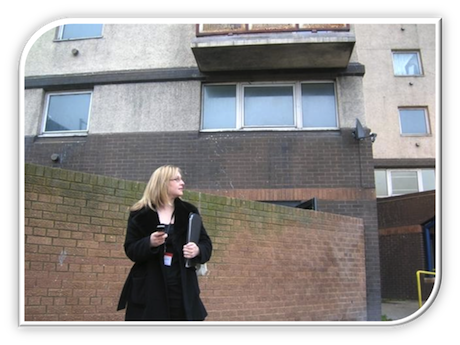 Under the Health and Safety at Work Act (1974) employers have to ensure, so far as is reasonably practicable, the health and safety of all employees while at work. This establishes the Duty of Care employers have to their employees which according to ACAS, means employers "should take all steps which are reasonably possible to ensure their health, safety and wellbeing".
In practical terms, this means identifying, assessing and managing risks to employees in the workplace, and to other people (the general public) who may be affected by their work activities.
A failure to manage these risks exposes the organisation to prosecution. Taking the worst case where there is a fatal accident, this can result in prosecution for Corporate Manslaughter which can lead to a fine of up to £10,000,000 and severe reputational risk from a Publicity Order requiring the company to advise all stakeholders, including customers, suppliers and shareholders of their failings.
Whilst there have only been 3 prosecutions under this Act since it came in to effect the number of cases is increasing dramatically. Research conducted by law firm Pinsent Masons shows that "In total 141 cases have been opened since 2009, with 56 prosecutions currently ongoing." (http://www.workplacelaw.net/content/45883). And the number of cases in 2012 is 40% higher than in 2011.
However, what many employers do not recognise (or fail to address) is the fact that "the workplace" is not limited to company premises. Not only does it include the places where employees have to go in order to work (for example a customer's premises) but also the vehicle they use to get there.
To complicate matters further there are also additional risks that must be managed where an employee works by themselves without close or direct supervision – in other words for Lone Workers.
The HSE publication "Driving at Work" (INDG382) requires that employers "…collect sufficient information to allow you to make informed decisions… and monitor and review your assessment to ensure risks to those who drive, and others, are suitably controlled."
Where this relates to documents or information that are only needed or updated annually, including checks on drivers' licenses, eyesight tests, MOT certifications, service records and insurance policies, this is quite straightforward.
Where this relates to the journeys that employees make, how they drive and how to manage key risks including speeding, fatigue and distractions, compliance becomes far more challenging and costly – in particular if manual record keeping is employed.
As a result some companies have chosen to implement in-vehicle 'Black Box' telematics into Company owned vehicles generally just HGV's and LCV's to help them manage journey records and speeding. However, this technology falls short in helping manage Driver Fatigue relating to the hours an employee has worked. Vehicle Centric systems cannot monitor an employee whilst they are not in the vehicle. These systems are also not able to manage the distraction from using a mobile phone whilst driving.
Vehicle Telematics ignores company car drivers and those employees who use their own vehicle for work (aka the Grey Fleet) who may well make up the majority of the employees who drive on business for the organisation. Therefore a large percentage of a companies' workforce is not protected from risk.
Managing health and safety does not end when the employee gets to where they are going - in particular if the employee is a lone worker. In this case the employer has ensure they are protected when they get there, covering both 'trips and falls' and deliberate attacks. As noted at the beginning of this document, it is a startling statistic that more than 150 lone workers in the UK are attacked every day.
In INDG73 the HSE notes that employers should put in place procedures to monitor lone workers to ensure that they have returned to their base or home once their task is completed. Again in-vehicle telematics falls short of the requirement as it cannot monitor an employee when they are away from their vehicle and cannot help at all when an employee uses public transport or travels on foot
INDG73 also requires employers to provide employees with devices designed to raise the alarm in an emergency that can be operated manually or automatically in the absence of activity. Clearly, if this can be done using the mobile phone the employee already has, avoiding the need for them to carry, charge and manage more than one piece of hardware there is a significant advantage in ease of use – and in keeping costs to a minimum.
The simple solution to these complex demands is to track and monitor the employee using an application on a GPS enabled mobile phone that is also able to generate the alarms needed to protect lone workers. With no limitation on which vehicle an employee uses, or whether they use public transport or even travel on foot, this single hardware option is the simplest and most cost effective solution to managing the demands of compliance with current Health and Safety legislation and monitoring where employees are and where they have been every minute of the working day, and both how far and how fast they have travelled.
That this "converged solution" also involves the use of the single most important source of driver distraction – making and receiving calls, texting e-mailing and the use of social media on a mobile phone - and can also prevent these distractions is a significant added advantage.
Are you looking after your employees?
Here are 10 Reasons Why Your Employees Will Love This Smartphone App!